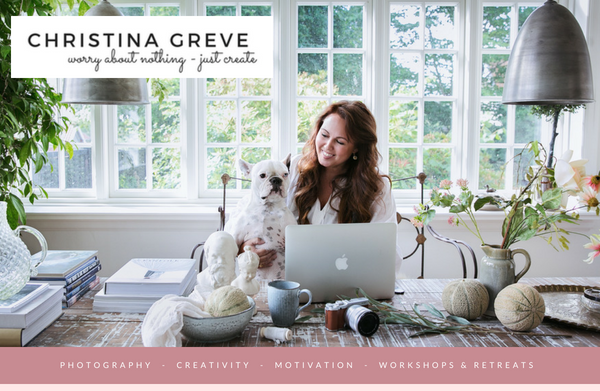 Hi Tina
Just checking in to see if you got all 5 lessons from the FOOD & STILL LIFE Photography Course?
Sometimes emails don't go through, so if you missed out on any of the lessons, here they are:
Day 1: Mindful Planning
Day 2: Finding The Right Light
Day 3: Styling & Storytelling
Day 4: The Art of Composition
Day 5: Getting Tack Sharp Photos
Ohh and btw, I would LOVE for you to come say HI to me on Instagram because that's my favourite platform for sharing tips, encouragement and inspiration.
Look for @christinagreve
Or listen to my Podcast THE EMPOWERED CREATIVE on iTunes or Spotify.
Thanks for being YOU and for taking my FREE course, I truly appreciate it. 

Christina